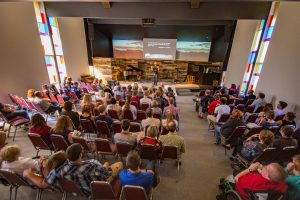 This Sunday, Liferoads will be holding two services in our auditorium at 9:30 and 11:00am.
IMPORTANT INFO:
· Children are always welcome in the service, but we are also offering two kids classes this week during the llam service with a lesson: Infants-Preschool and K-5th.
· The service will be less than an hour.
· Please take the precautions you feel necessary to keep yourself healthy and keep in mind that everyone is at varying degrees of what they feel comfortable with, and that's ok.
· We will have an outdoor seating area with a TV and speaker set up for both services. This is a great spot to hang out with small children or for those of you who may feel safer staying outside the building during the service.
· We will be putting the programs on the seats in the auditorium and we will not be passing an offering bag. The Offering box in the lobby is always available, as well as giving online.
· We will be streaming the 9:30am service to our Facebook page and the 11:00am service to our YouTube page, so if you do not feel safe yet attending a service in person, you are welcome to join us online from the safety of your home. Please know that we are absolutely supportive of that decision as your church family. This week is going to be a great time together! We cannot wait to see you and worship with you whether that is online or in person.