Uganda is a breathtakingly beautiful country. Known as the "Pearl of Africa" it is abundant in natural resources, wildlife, and wonderful people. In spite of its great beauty, it has struggles with problems of extreme poverty, malaria, AIDS, lack of education, and clean water.
In 2004, Ronnie Mukalazi was serving in a series of Christian crusade meetings in the villages of rural Uganda. During one of these meetings, he felt called by God to be a part of making a difference in one of these villages in the Mityana District of Uganda called Mwera. Ronnie had been sponsored as a child by Compassion International and knew the difference that it had made in his life. He gathered his friends and family and began a ministry called the New Life Child Development Project. Since 2004, with the help of Liferoads Church and his other friends, New Life has been served hundreds of children in the village in the name of Christ. We are looking for more friends to join us in being a part of what God has already been doing through New Life.
We are trying to build up a monthly support base for New Life's ministry efforts. The monthly funds that we will send will go towards supporting the ongoing expenses of the school and the church as well as developing their own revenue sources for future ministry needs. Some of their income producing ideas include:
Farming
Pigs and poultry
Purchasing a taxi van
We are looking for 50 sponsors to commit to donating $20 a month for New Life's support & development. Set up a recurring gift today here.

New Life Primary School Construction
New foundation being started
Foundation and flooring
Completing the walls
Walls complete and roof framed
Structurally complete with roof!
Next up: Windows & doors!
Let the classes begin!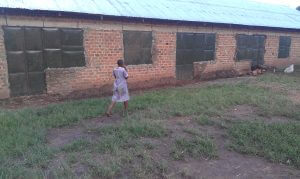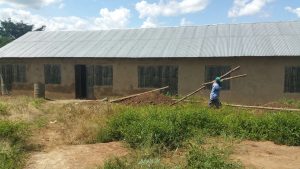 The building now has doors, windows, and plaster! If you would like to help complete the construction project (veranda, internal moveable partition walls, paint, flooring and school desks) we would greatly appreciate it. You can head to this link to give online.
Check out some of our videos below of the last trip to Africa and an interview with Ronnie about some of the needs of the community of Mityana:
---